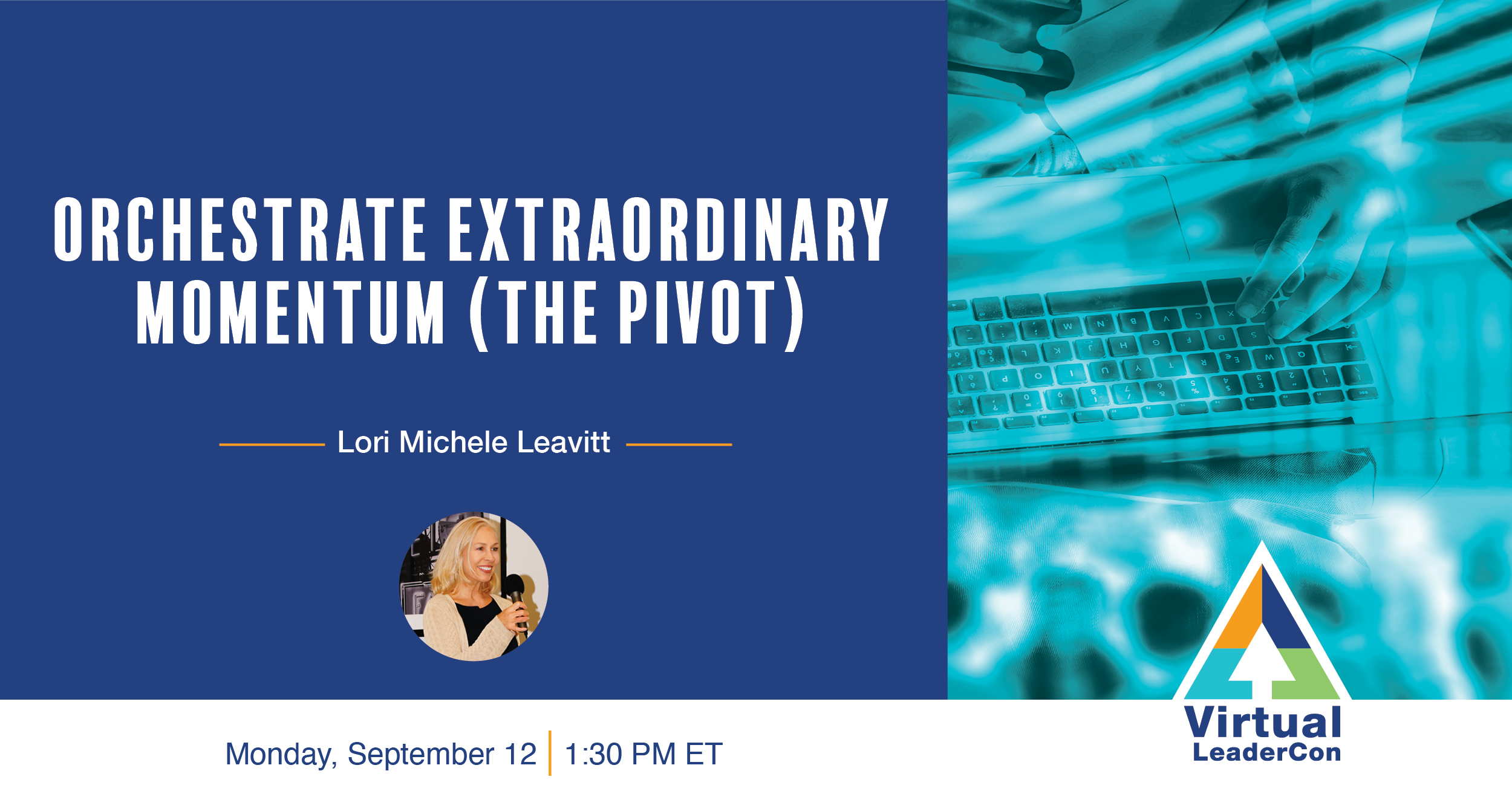 LeaderCon, with interview by host Kevin Eikenberry – Presentation
JOIN THIS EVENT! The Virtual LeaderCon Summit will be held September 12-15.
Lori is presenting on Monday September 12 at 1:30pm ET / 12:30pm CT / 11:30am MT / 10:30am PT (please convert to your timezone outside of the U.S.). Lori's topic: Orchestrating Extraordinary Momentum (The Pivot).