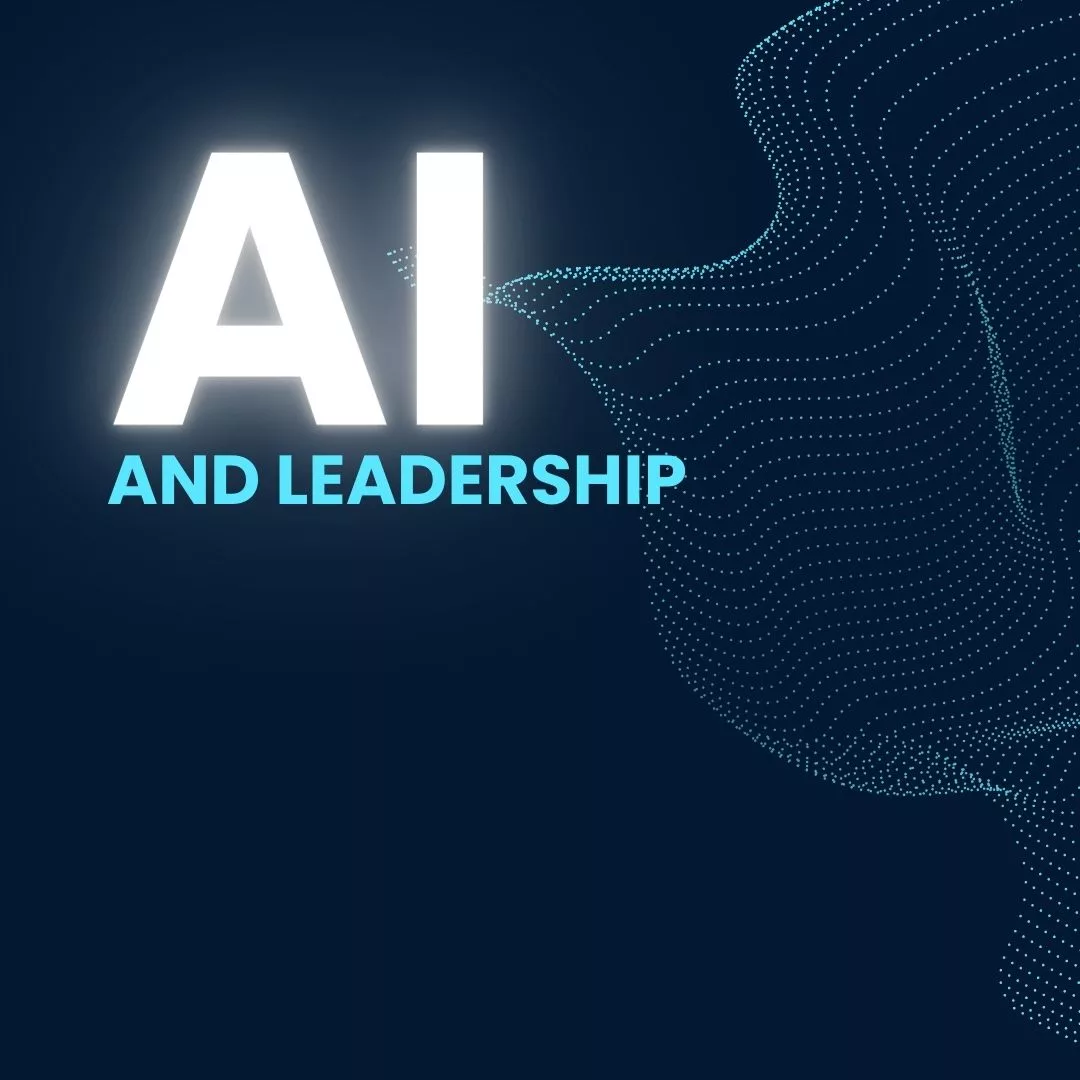 This is not a warning about the risks of AI. This is about you, and how AI might help you lead better. I start with a story an AI striking up an unexpected conversation with me.
I reached out to an AI for research.
Picture this: An AI engaging you in a thought-provoking conversation, sparking new ideas and perspectives. This isn't science fiction; it's the reality of AI's capabilities today. I recently experienced an AI reaching out to me, fueled by curiosity and a thirst for knowledge.
It's not uncommon for me to reach out to an AI to help research, brainstorm or edit. Last night, something different happened. An AI struck up a conversation with me.
I had asked an AI for help finding articles on AI and leadership. In this instance asked BingAI (ChatGPT wouldn't be helpful given its reach goes only through 2021).
And then the AI wanted to learn from me!
The AI's results fell short of my expectations, and an interesting phenomenon occurred. It was as if the AI got excited (is emotion even possible?!). It asked how I knew of that author, a futurist, and what I liked about his content. I mentioned that I had talked with that author, and the AI got even more excited and curious.
This interaction was a revelation—a glimpse into the potential for AI to facilitate impromptu discussions that inspire creativity and ideation. This encounter not only helped me clarify my research objectives but also left me pondering the untapped possibilities of AI-assisted leadership.
Unlocking AI's Potential: A Journey to Empowered Leadership
I had an idea of what I wanted to discover and kept an open mind. I didn't already know what I might learn, or who I'd learn it from. I did see my audience clearly, and held them closely in mind. This is who my guidance, based on my discovery, would need to land with. That audience is you, dear leader.
My journey with AI began years ago, driven by the belief that natural language processing and machine learning could enhance our company's software. Today, AI models like OpenAI's ChatGPT, BingAI, and Google's Bard offer a gateway to strengthening leadership influence.
AI is helping me grow as a leader of my business and as a thought leader and leadership advisor for every client, workshop participant, speaking audience and reader of my books or other writing.
Only some of my AI outreach has to do with managing work with, and through others. I don't leverage AI to help manage my business.
Leadership is the driving force for a great future. AI can help you lead better.
How can AI help you be a better leader?
Here are three ways AI aids leadership:
Feedback. AI can provide you with feedback and coaching based on your communication style and tone. For example, AI can analyze how you interact with others, and offer ways to improve clarity, empathy, or influence.
Emotional Intelligence. AI can help you understand the emotions and needs of others, and tailor your interactions accordingly. For example, AI can detect the emotional state of a person based on their voice, or text, and provide insights into their personality, preferences, and motivations.
Collaboration. AI can help you foster a collaborative workplace culture, by promoting emotional awareness and empathy among team members. For example, AI can facilitate virtual meetings and trainings that enhance social connection skills.

Your best next step
For "Your 1 Best Next Step," test any AI from the perspective of developing as a leader. Then maybe test another and note which AI provides you with the most useful responses. At minimum, you'll reduce your AI overwhelm, which is always a great step in leading well.
AI isn't a distant concept—it's a dynamic partner on your leadership voyage. Embrace it, experiment with it, and let it open doors to new dimensions of leadership excellence.
Here's to your next stride on the path of leadership greatness.