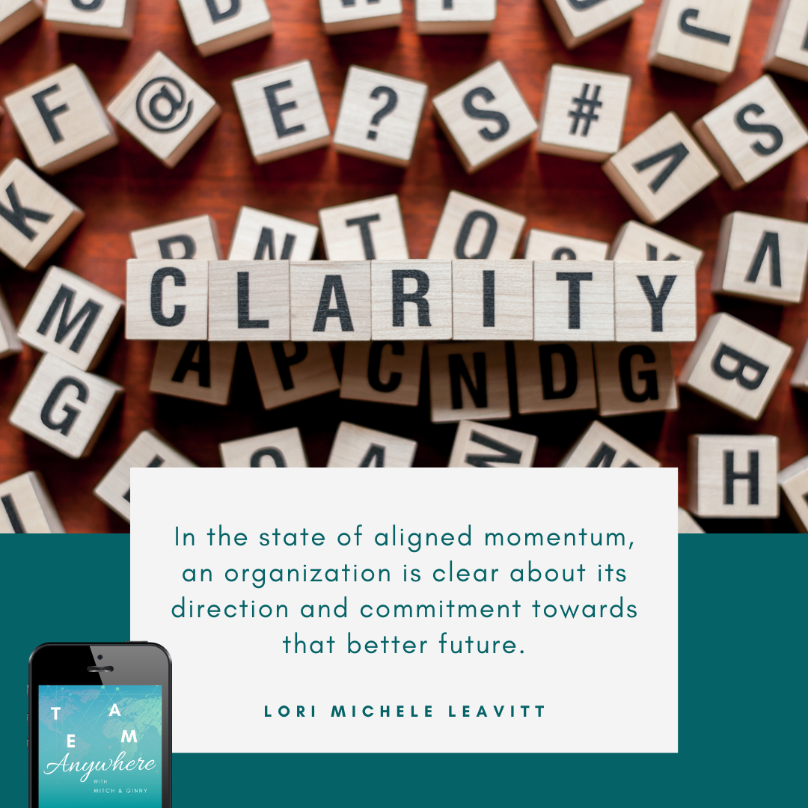 Let's address remote work.
Recently I had the pleasure of being interviewed by Dr. Ginny Bianco-Mathis (and Mitch Simon, but you'll only hear Dr. Mathis and me in the clip that I'm sharing with this blog post).
Dr. Mathis and Mitch co-host the Team-Anywhere podcast. Virtual teams and remote work are the focus of this podcast. Remote work may be on your mind as well.
Leaders who never considered leading virtual teams are now faced with leading a more flexible workplace. This includes remote work—leading people, and managing the work they perform in their roles, who are not always working physically together with others each day of their work week.
An example of a remote work challenge.
I shared a conversation about remote work with a leader the other day. During the pandemic it was necessary to have people work from home, but now, 90% of the team still wanted to continue working remotely.
This leader was faced with challenges on how to grow the business, keep clients happy (clients that at times simply walked in and expected to have access to the person they were used to working with), and especially to ensure that new hires would feel engaged and stay.
Now that indoor limitations were eased, the leader felt it was important for people in different positions and levels of experience be in the office, together. But only new hires and top management were choosing to work from the office. She did not want to mandate that everyone come into the office, in part for fear of losing those excellent people. How could she help accommodate her clients and those who wanted to work in the office, without pushing away those who preferred remote work?
Stepping back to address remote work more clearly and strategically.
The clip below doesn't directly address the challenges of remote work. What it does is get to the crux of why remote work is challenging for leaders, what a leader can do to think more clearly and with a more open mind about what changes (like remote work) mean for the organization, and how to get ahead of this and the many more changes coming in the future.
>> Note that I talk mostly about Aligned Momentum in this clip.
What does Aligned Momentum have to do with a remote work challenge?
To answer this, let's revisit the stages leading to Aligned Momentum, and which are checked and re-checked continuously as part of leading an organization: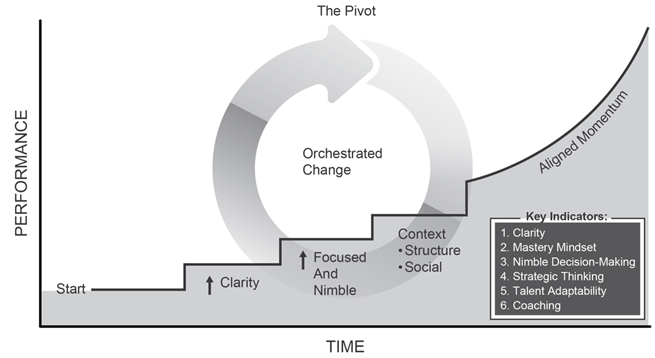 Figure 1 in The Pivot: Orchestrating Extraordinary Business Momentum.
In the clip you'll hear me speak about the Start and the first two stages, Clarity and Focused and Nimble. (Listen to the entire podcast to later hear more about the fourth stage, Context.). Keep in mind that you are always looking at how you are doing at each stage.
Be honest about where you are in your progress toward changing to better lead what is a challenge today.
The first point I share with Dr. Mathis is the importance of addressing the right stage. There is no benefit to you or the organization to skip ahead. If you are at the Start, which is where the organization has been established in the minds and hearts of all that it is a safe place in which to speak out, step up, and to decide one's own best next steps in one's role, then the Start is the stage you must address first.
If your answer when considering if you're at the Start is "I don't think so" or even "I don't know," then temporarily step to the next stage, Clarity.
In the case of this organization, they were beyond the Start. So, her next step was to Clarity—to get clear and be clear in sharing a true (two-way) conversation, in one-on-one and group meetings. This leader needed to think more deeply about the benefits to the organization if people were together in the office What benefits would those choosing to come into the office realize from that choice? She believed that one of the benefits of being together in the office was collaboration. But would "collaboration" be motivating to others?
Choose the words that will land with others in the way that best expresses your thoughts.
My final point in this post is for you to consider, and possibly reconsider, the words you run through your head about the challenges. And consider and reconsider the words you choose to communicate.
One example is use of the words "collaboration" and "innovation." I pick on those words because I find many leaders are using them loosely or vaguely. Such as stating, "You must return to the office because it is needed for collaboration." But consider:
Is that true?
Do others likely agree that if they are working remotely, then they are harming collaboration?
What else is possible?
What would be more clear so that minds stay open when you communicate the good intentions for all in the organization?
Is it actually that connection is missing?
If so, then why does connection benefit the organization?
Why does connection benefit those who you want to show up at the office?
This leader also needed to think through the words she was choosing, as they were coming from her point of view; not in a commanding or controlling way, but from her experience. She had an unconscious bias that what felt best to her was truly best for all, and the organization.
She was going to re-think the word "collaboration" and consider the benefits of "connection." And whatever she came up with, she'd try those words while staying open to observing how they land and—most importantly—staying open to what others had to say. This leader was prepared to change her own point of view, which is an excellent first step!
For your "Your 1 Best Next Step" if people in your workplace prefer to work remotely yet you want them in the office, choose which stage in your progress toward (regaining) Aligned Momentum that you most need to address. The video clip above or the full podcast will give you an idea. Learn more about these stages in, The Pivot: Orchestrating Extraordinary Business Momentum.